Results
We work with you on a personal level to determine the best solutions for your unique needs, then leverage our seasoned expertise to achieve the best possible results.
Relationships
We are your trusted partner in success. Our firm is large enough to offer a full range of professional services at a fair price, but small enough to give you the individual attention that you deserve.
Relief
Rest assured that when a need arises, our firm is ready and capable to handle everything for you so you can focus on what matters most to you.
Staff Profiles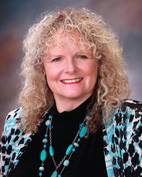 Carol E Smith is a Certified Public Account (CPA) and the founding owner of Carol Smith CPA. Carol Smith CPA is a full-service accounting firm specializing in small business accounting, bookkeeping and tax.
Carol is a licensed CPA in the state of Arizona and can provide most accounting and tax services in any state of the US. Before setting up private practice in Concho, Arizona in 2007, she worked for one of the largest international public accounting firms – KPMG as well as several fortune 500 companies.
Our industry specialization is businesses involved in online sales whether through website stores or Amazon, eBay, etc. Carol and her fiancé also sell products on Amazon and online stores in their own businesses, so she has hands on experience on what challenges are faced by new and seasoned online sellers.
With over 40 years of combined experience in accounting and tax services, Carol and her staff can help you fine tune your business accounting & bookkeeping, as well as keep taxes to a minimum by helping with ongoing tax planning throughout the year. Carol and her staff are currently a necessary part of the business team for multiple business clients generating over $20,000,000 in combined annual revenue. These businesses range from new start ups to businesses selling their products online for over 20 years.
Carol's firm also understands the changing marketplace issues and concerns, such as the current focus on sales taxes in the Amazon and eBay sales arena. They are constantly taking training and certification classes on the changes in accounting and taxes, which seem to change almost daily! They apply this training to help you stay current with these changes and improve your business cash flow and bottom line.
Carol loves to help her clients focus on their ultimate business goals. Whether you want to build a company you can sell at a future date or one that will stay in your family for generations, Carol and her team can help you do this!
Please contact Carol today for a free business consultation to discuss what your business needs are and to find out how she can assist you in achieve your future success.
You can contact Carol at: phone/text 928-337-3372 or 928-205-2850, email: carol@carolsmithcpa.com or Facebook:@carolesmithcpa